Skip to Content
Prestigious Pirelli Tires in Springfield, MO
GL Moore Tire Pros is Springfield, MO's leading provider of Pirelli tires. The name Pirelli is synonymous with quality, prestige, and durability. These tires have a reputation for lasting longer than most of their competitors in the premium tire space. Manufactured in Italy, these tires come standard on many of the world's leading automobiles, like Aston Martins, Bentleys, Ferraris, and Porsches. You can take advantage of these tires' exceptional functionality too. Pirelli tires are suitable for all makes and models of cars, trucks, and SUVs. As long as you want to take your tire game to the next level, a new set of Pirelli tires is right for you. Just visit our shop to schedule an appointment.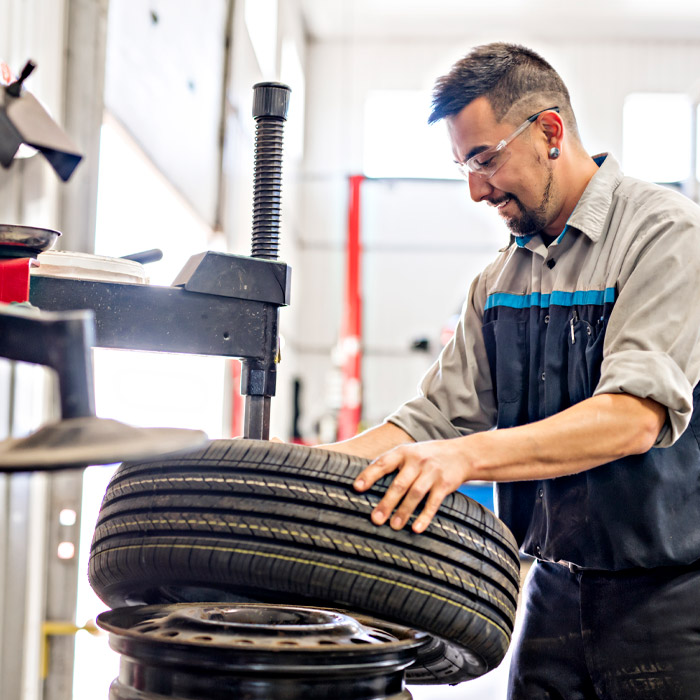 A Tire Company With a History of Greatness
One of the oldest tire companies still in business today, Pirelli & Co., started out as a rubber producer in 1872. There was no need for tires at this time because the modern car was yet to emerge. Pirelli's founder, Giovani Battista Pirelli, moved the company into the business of manufacturing bicycle tires in 1890, and their company really started to boom. Their early innovations in tire manufacturing gave them valuable expertise when the newly invented automobile came onto the scene. We believe in Pirelli tires to this day because they continue to produce tires that exceed expectations. They are the world's fifth-largest producer of tires. Their brand is known across 160 different countries because their name is so well respected.
Pirelli's Produce Perfect Performance
A new set of Pirelli tires can take your vehicle's performance to the next level. Top shelf tires like Pirellis are designed to maneuver with precision and give you the smoothest ride possible. Pirelli tires will handle like a gem, whether driving through mud, rain, snow, or the open road. They are also backed by cutting-edge research and development that maximizes your vehicle's fuel efficiency. The long track record behind this company has led to a tire that is simply unmatched in quality and performance. If you want the best set of tires on the market, you want a set of Pirellis.
Upgrade to Pirelli's Today!
Very few things contribute to your vehicle's safety and style as much as your selection of tires. So, when it's time to replace your old tires, you should certainly consider upgrading to a set of Pirelli tires. Pirelli tires may be known for their association with luxury vehicles that you see in movies, but they are made for everyone. We carry Pirelli tires that can work for the budget of any family. Talk to one of our technicians about getting a new set of Pirelli tires for your car, truck, or SUV. Just visit our shop, call us, or set up an appointment online.