Skip to Content
Routine Oil Changes in Springfield, MO
An oil change is among the most vital parts of routine automotive maintenance. The average vehicle needs an oil change every 3,000 to 5,000 miles or every six months. Some need them even more often. GL Moore Tire Pros performs quick and convenient oil changes in Springfield, MO. As your oil circulates, lubricating the components within your engine, it gathers debris and other crud. After a while, the oil turns into a sludge-like substance that no longer lubricates or cools your engine. When your oil gets bad enough, it can lead to a complete engine failure in extreme cases. So, it's essential to maintain a strict routine of regularly scheduled oil changes.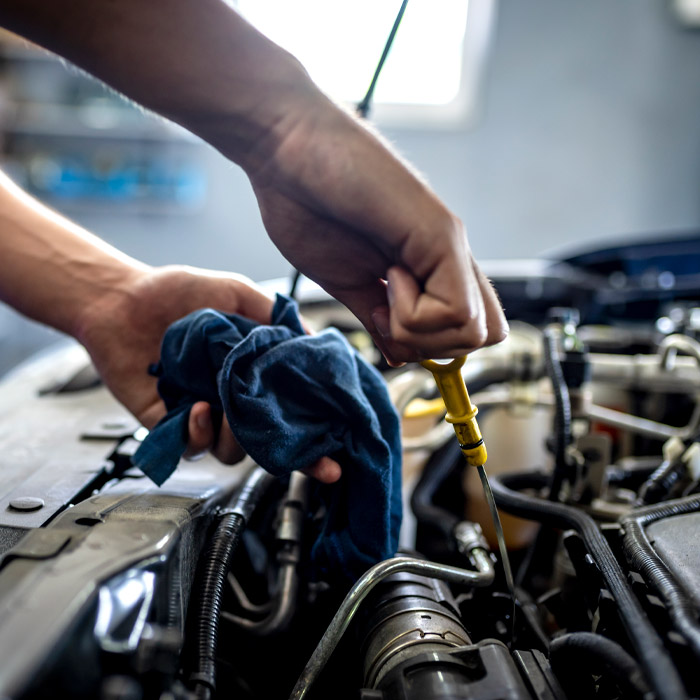 The Difference Between Synthetic and Conventional Oil
There are a few different types of oil to choose from when getting an oil change: conventional oil, synthetic oil, and a synthetic blend. Conventional oil is the form of oil that has been in use the longest. As a result, some older engines are better served with conventional oil. Conventional oil is also more affordable than most synthetic brands. However, synthetic and synthetic blend oils are a modern innovation made in a laboratory to maximize your vehicle's performance. So, every modern car owner should consider synthetics. Synthetic oil can last twice as long as conventional oil. When you visit us for your next oil change, our technicians will gladly help you select the right oil for your vehicle.
Schedule Your Oil Change Today!
To make sure your vehicle lasts as long as possible, regularly scheduled oil changes are necessary. It's easy to put off changing your oil, but the result can be catastrophic for your vehicle. An oil change is one of the swiftest and most affordable forms of service you'll ever get on your car. Our team also lubricates your chassis and internal framework for your vehicle during your oil change. To get your oil changed, call us or schedule an appointment online.