Skip to Content
Fluids and Flushes at GL Moore Tire Pros
The fluids in your vehicle can be tricky to maintain. Most cars don't have warning lights telling you that you need to flush your fluids. Even worse, the symptoms can be subtle. As filth and debris accrue in the various fluids within your automobile, your car will lose efficiency and performance. GL Moore Tire Pros in Springfield, MO checks fluids and flushes systems that are at risk. Let our expert technicians identify the state of your various fluids and help you determine whether it's time for a flush or not. We can also identify when a particular fluid level is low or leaking. Schedule your next fluid flush with us!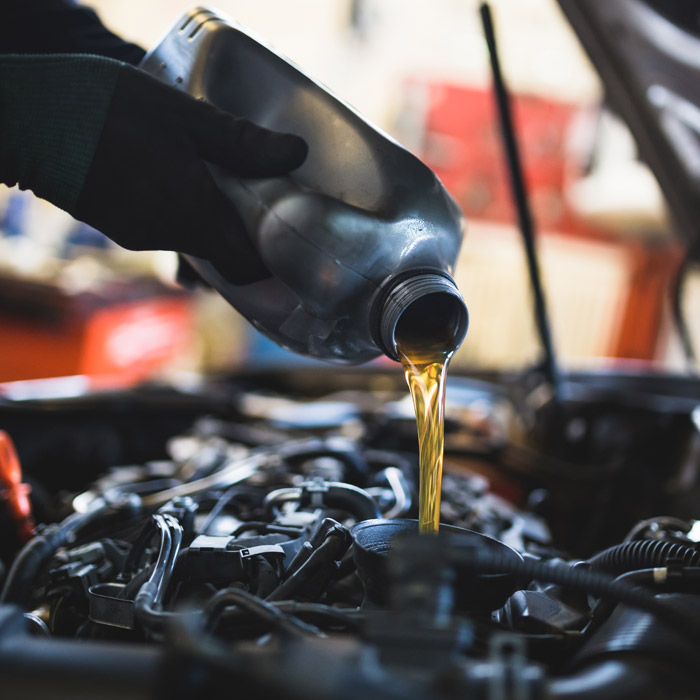 Why Do I Need a Fluid Flush?
You routinely need to drain all the fluid from certain parts of your vehicle, clean it, and fill it with fresh fluid. Everyone seems to understand the importance of a fluid flush for your oil. People are more likely to neglect flushing the various other fluids responsible for keeping their car going. When you get a fluid flush, it clears out dirt, debris, and other contaminants that accumulate inside your fluid lines over time. Car owners need routine flushes for every fluid in their vehicle. Some of the most common flushes are for:
Brake fluid
Power steering fluid
Fuel injector fluid
Transmission fluid
Engine coolant
Rear differential fluid
Schedule Your Fluid Flush Today
Let our team of master technicians perform a fluid flush for you today. We can help you identify the condition of each type of fluid in your vehicle and develop a plan to flush each fluid at your convenience. When your vehicle leaves with a whole new set of fresh fluids, you'll notice it running smoother and getting better fuel efficiency immediately. So, don't wait any longer than is necessary. To get your fluid flush, call us or schedule an appointment online.