Skip to Content
Fleet Services in Springfield, MO
If your business relies on a fleet of vehicles, you probably spend a significant amount of time maintaining and repairing those vehicles. GL Moore Tire Pros in Springfield, MO provides fleet services for businesses. Let us manage the automotive services for all your company's vehicles. It's less time-consuming and more affordable when you can get all of your automotive services in one place you trust. Fleet vehicles accumulate more wear and tear than the average car. So, you need to ensure that you have a team that's preventing major breakdowns because they can set back your entire business. Let our team of professional mechanics keep your vehicles on the road.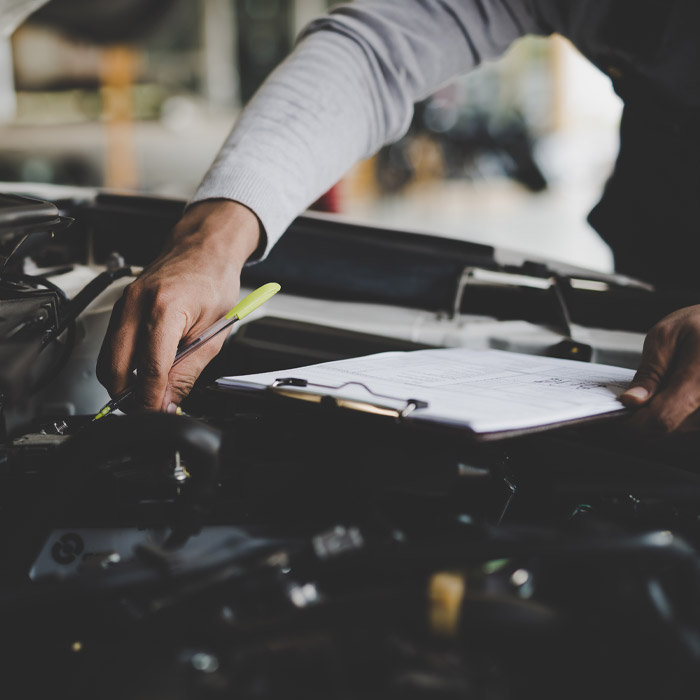 Maintenance Keeps Your Fleet Moving
As a business, getting the most out of your fleet of vehicles is essential. Fleet vehicles are on the road more than any other vehicles. This means that routine maintenance is more crucial than ever. An unexpected breakdown can cost you an entire day of work. Preventing such breakdowns is what we do. Regular maintenance for your fleet vehicles will keep them moving and cut back on costly repairs over the years. We have some of the most cutting-edge diagnostic equipment found anywhere. So, we can identify problems with your fleet vehicles early. Our licensed mechanics are qualified to work on any type of vehicle, whether you have vans, box trucks, or just standard passenger cars. We like to start our fleet services with a plan. We meet with you to discuss a healthy maintenance schedule and your goals for your vehicles.
Get Fleet Services You Can Trust
There's nothing more necessary than trust when you are relying on one shop to service your entire fleet. We have been servicing professional vehicles for over forty years. As a family-owned business passed down from one generation to another, we understand the importance of garnering this type of trust. You can expect honesty, reliable work, and fair prices when you bring your fleet vehicles to us. To schedule service, call us or set up an appointment online.