Skip to Content
Lifting, Leveling, and Lowering Kits
Durable Lifting, Leveling, and Lowering Kits
GL Moore Tire Pros in Springfield, MO can change your vehicle's body, suspension, and height with a lifting, leveling, and lowering kit. With years of experience serving a wide range of vehicles and customers, our team strives to provide the most helpful auto services that enhance the quality of your ride. We're here to take care of your vehicle and improve your peace of mind.
What Type of Lift Do I Need?
Depending on your vehicle's needs, we can deliver on the following lift services:
Body
A body lift raises your vehicle's body from its frame without affecting suspension or alignment.
Suspension
A suspension lift changes the distance from your vehicle's frame to its wheels for realignment.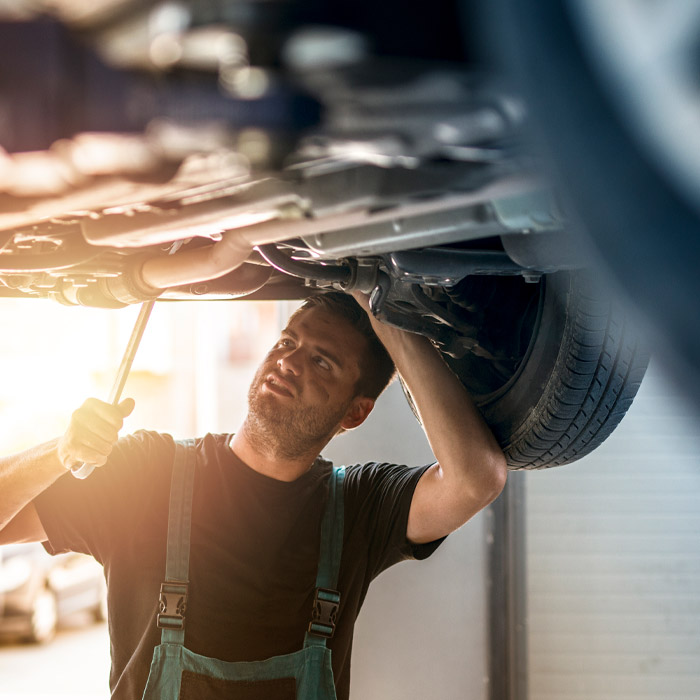 Lift, Level, or Lower Your Vehicle
Is your vehicle too high or too low, or is it not high or low enough? Whether you need to lift, level, or lower your car, we're here to help:
Lift: A lift elevates your car, truck, or SUV's height between one and three inches, improving its clearance ability. Our lift service is terrific for off-road and work vehicles that require heavier tires driving on rugged terrain.
Level: If your vehicle is too high or low, our level service can balance its height. Our level service helps your vehicle distribute weight evenly and protects your vehicle's bumper.
Lower: Making your vehicle lower can reduce the chances of rolling over and boost your vehicle's motion. You can request a lower service for a smoother, more comfortable driving experience.
Contact Us Today for an Appointment
We promise the most dependable and straightforward customer experience in the area. We guide our customers throughout the process, answering their questions, concerns and evaluating their vehicles with state-of-the-art technology. Whether your car needs a little or significant lift, level, or lowering, our team will get the job done right.