Skip to Content
State Inspections for Cars, Trucks, and SUVs in Springfield, MO
GL Moore Tire Pros in Springfield, MO performs state inspections on cars, trucks, and SUVs. The state requires inspections on vehicles every 12 months. We are a state-approved shop that performs these inspections quickly and efficiently. Ideally, you should get an inspection performed before your 12-month deadline approaches. Having a vehicle without a recent inspection can result in a ticket or worse. If any existing issues prevent you from passing the inspection, we can also perform the necessary service on the spot, saving you a trip to another shop. Schedule your state inspection today.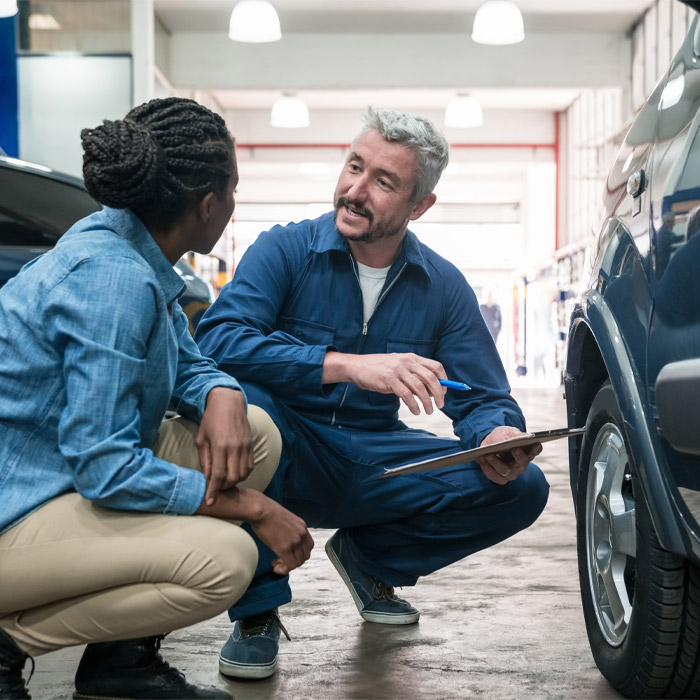 Total State Inspections at GL Moore Tire Pros
When GL Moore Tire Pros performs a state inspection, we check everything. Some of what we check is required by state law, but that's not all. When we inspect your car, truck, or SUV, we want to give you peace of mind. We want you to feel at ease with the knowledge that your vehicle is free of any issues that could lead to an unexpected breakdown. We will inform you of any service that we or the manufacture recommends, as well as those things that will prevent you from passing the state inspection. In order to do that, we perform a multi-point inspection that checks your:
Tires
Brake Lights
Hoses
Fluid Levels
Turn Signals
Belts
Battery
Windshield Wipers
Headlights
Warning Lights
And More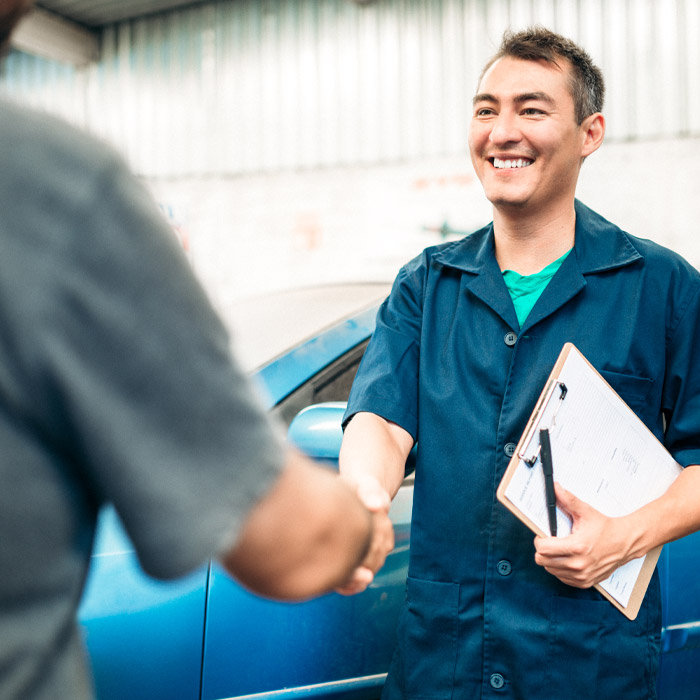 How to Pass a State Inspection
The requirements for a state inspection will depend on the vehicle's size, year, and intended use. However, you can do a few things to increase your chances of passing a state inspection at GL Moore Tire Pros. Start with a brief visual inspection of your vehicle. Any dead light bulbs or broken seat belts will undoubtedly be an issue, as well as most warning lights, like the check engine light. Also, tires must have at least 2/32 inches of tread in order to pass the inspection. If you notice any issues that you can't fix yourself, don't worry. We are also happy to provide quick and affordable repairs to help you pass the state inspection.
Schedule Your State Inspection Today!
If you need a state inspection, there is nowhere better to go than GL Moore Tire Pros. We can perform state inspections and get you back on the road before you know it. We also make the inspection process easier because we can fix any issues on the spot instead of sending you to another shop to repair some minor issue preventing you from passing. To get your vehicle inspected, call our shop or request an appointment online.