Skip to Content

We Carry Bridgestone Tires in Springfield, MO
GL Moore Tire Pros supplies more Bridgestone tires to Springfield, MO, than almost any other shop. We believe that Bridgestone is a high-quality tire company, and its products should be considered by anyone looking for new tires. We should know because tires are our specialty. Our technicians are always happy to guide you through your options for new tires in person or over the phone. This is a quick guide to the Bridgestone company and explains why we recommend them.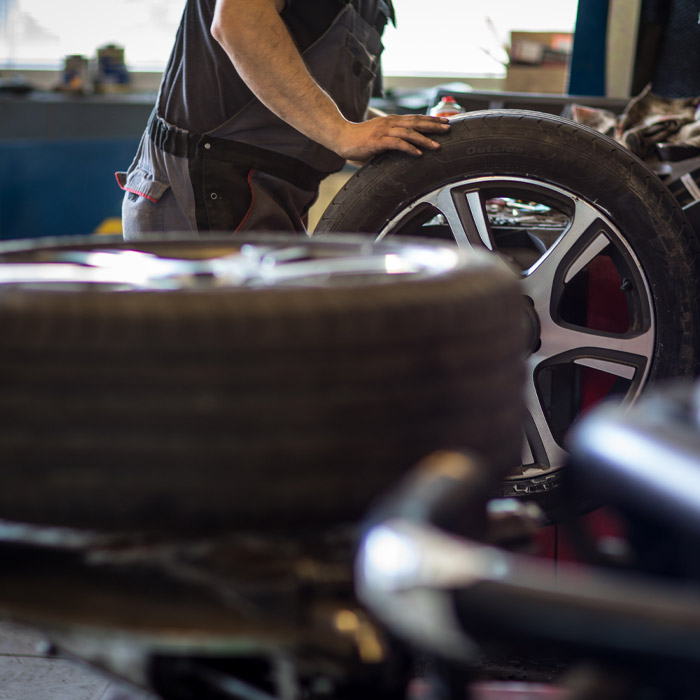 Bridgestone Tires: A History of Excellence
When you understand the history behind Bridgestone tires, you will get why GL Moore Tire Pros carries them. Bridgestone gets its name from its founder Shojiro Ishibashi because "Ishi" means stone and "Bashi" means bridge. Thus, the name Bridgestone was formed. Bridgestone was one of the first tire distributors in Japan, starting business in 1931. After merging with Firestone tires in 1988, Bridgestone became part of what is called "The Big Three" in the tire world, alongside Goodyear and Michelin. Bridgestone has consistently produced some of the most durable tires that are known for lasting as long as any of their competitor's tires.
Why Does GL Moore Tire Pros Trust Bridgestone Tires?
GL Moore Tire Pros carries Bridgestone tires because we trust them and use them ourselves. Bridgestone is a company known for its reliable quality and continuous technological advancements. Very few tire companies have been able to compete with their worldwide appeal. Bridgestone tires are known for their longer mileage warranties, excellent traction on wet or dry surfaces, and, most importantly, increasing the fuel efficiency of your car. There isn't much more you could ask from a tire.
The Types of Bridgestone Tires
We carry many different types of Bridgestone tires at GL Moore Tire Pros. Each has its own purpose, fitting a specific vehicle and designed for a certain type or use. Our technicians are always available to explain your options to you. The general types of Bridgestone tires are:
All-Season Tires
Passenger Car Tires
Performance Tires
Select Your Bridgestone Tires and Schedule an Appointment
Look through the different Bridgestone tires we carry at GL Moore Tire Pros and see which tires you think will best suit your vehicle. There are tires specifically for sedans, sports cars, minivans, SUVs, and pickup trucks. So, it can be a little overwhelming for some people to pick. If you have any questions, our technicians are always available to help you select the right tires for your vehicle. Then, call us to schedule your appointment to get new tires.