Skip to Content
Air Conditioning and Heating
Vehicle Air Conditioning and Heating
GL Moore Tire Pros in Springfield, MO is here to give your vehicle the proper air conditioning and heating. Ensuring your vehicle has heat and air is key to your satisfaction. That's why you can trust our team to perform services to restore and enhance the condition of your vehicle. From minor to severe repairs, our team will evaluate what your heat and air need to function correctly, making sure you and your passengers are comfortable and secure while on the road. Whether your heating and cooling systems require a routine inspection or a necessary repair, our team is here to meet your needs.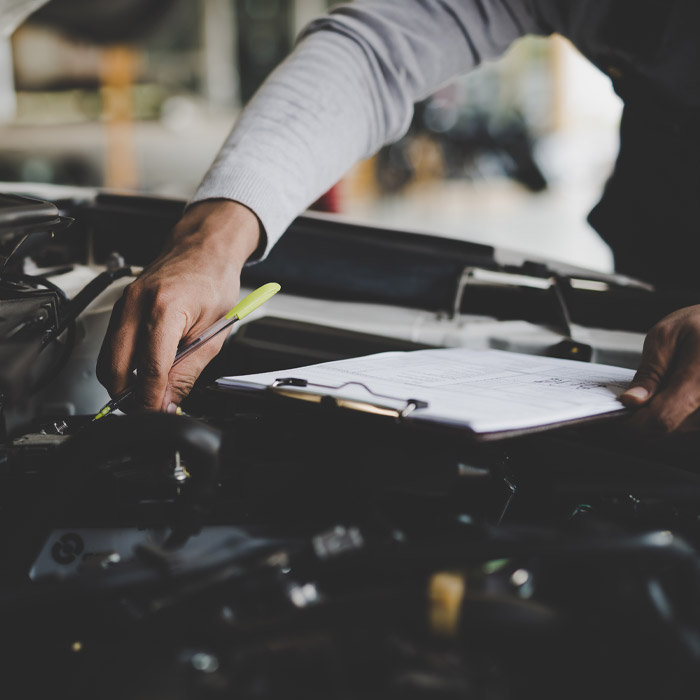 Three Signs Your Vehicle's Air and Heat Need Service
Dismissing your inadequate heat or air may be tempting, but if you ignore the signs of a dysfunctional AC or heat system for too long, damages may occur to other parts of your vehicle. If you notice any of the following symptoms, we recommend scheduling an inspection as soon as you can:
Smell – You may be used to the smells of your vehicle, but if you notice strange or unpleasant odors are flowing from your vents when you turn on your AC or heat system, we recommend turning it off right away. The smell usually indicates leakage that mechanics should fix as soon as possible.
Flow – Is your airflow weak even when you have your AC or heat turned up full-blast? Does your air or heat refuse to flow regardless of where you have them turned up? If so, your vehicle is dysfunctional. A trained technician will evaluate your car to determine the precise cause.
Moisture – If your vehicle has a damaged, broken, or dysfunctional heating system, moisture may build up on your compressor or other components of your car. Moisture can cause additional damages, so you must bring your vehicle to our specialists to get it repaired.
You Can Trust Us for Complete Inspections
Our seasoned professionals possess the equipment, knowledge, and skills necessary to inspect your car for air and heat problems thoroughly. We'll perform a detailed analysis of your vehicle, determine the precise cause of your issue, and perform the necessary repairs to get you back on the road safely and comfortably. From routine inspections, maintenance, and minor to severe repair and replacement, you can feel confident knowing your vehicle receives service from the most capable specialists in the area.