Skip to Content
Preventative Maintenance and Tune-Ups
Preventative Maintenance and Tune-Ups in Springfield, MO
Nothing prevents breakdowns and costly repairs like routine maintenance. Most automotive problems are silent killers. They are difficult to notice for the average car owner. However, our team of highly-trained technicians knows how to identify and solve all the most common issues before they become a problem. Springfield, MO's GL Moore Tire Pros performs preventative maintenance and tune-ups that will find any issues hiding under your hood. At the same time, we tune up your vehicle, ensuring that everything is working at peak efficiency, from tightening bolts to adjusting timing belts. Don't risk another day of driving without a tune-up.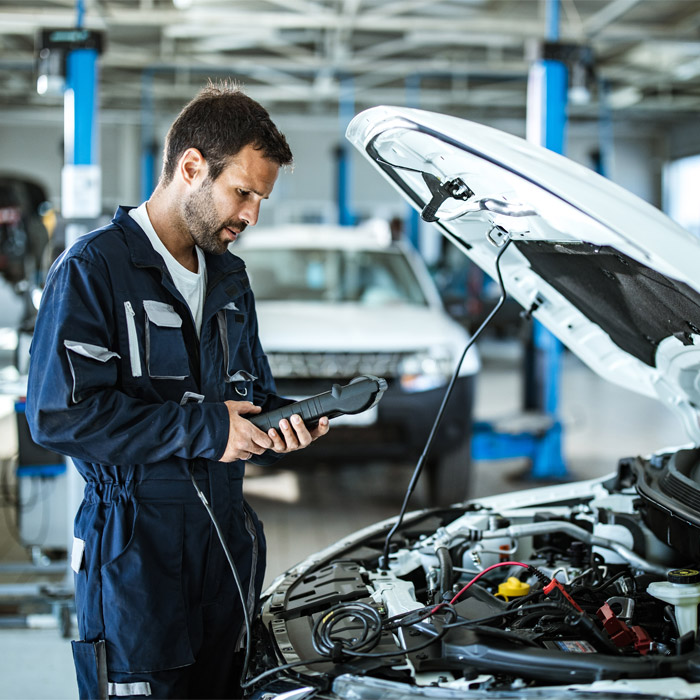 Is It Time for a Tune-Up?
How long has it been since you took your car, truck, or SUV into a shop for a tune-up? If you don't know, then it's probably been too long already. There are some guidelines for how often your vehicle should get preventative maintenance and tune-ups. The year of your car, how much you drive, and several other factors will affect it. However, you should have the heating and AC checked yearly. If your vehicle has more than 75,000 miles on it, professionals recommend yearly maintenance as well. For cars with fewer miles on them, you should get them checked at least every 10,000 miles. The general rule of thumb with automotive maintenance is to get it early and get it often.
All-Inclusive Inspections and Tune-Ups
When you bring your vehicle to our team for preventative maintenance and a tune-up, we give it the works. That means that we check virtually every part of your vehicle to ensure that we catch and fix any lurking problems. Our technicians know the most common sources of problems, and they can even cater their maintenance to the issues that are most common on specific makes and models. In general, our maintenance and tune-up services include:
Running engine diagnostics
Testing and examining the battery
Balancing, rotating, and aligning your tires
Inspecting, replacing, or flushing engine fluids, including oil, brake fluid, power steering fluid, transmission fluid, windshield wiper fluid, antifreeze, and coolant
Examining wiper blades
Tightening nuts and bolts to the right torque
Checking all lights
Looking for leaks and rust
Inspecting or replacing brake pads
Examining belts, pipes, and hoses
Inspecting the HVAC system, including vents, heating, and air conditioning
Checking tires for air pressure and tread thickness
Inspecting or replacing air filters, oil filters, and fuel filters
Get Your Next Tune-Up at GL Moore Tire Pros!
You now understand the importance of preventative maintenance and know what it includes. The next time you are due for a tune-up, go to an automotive shop you can trust. At GL Moore Tire Pros, our technicians provide honest and reliable service to all customers. As a family-owned business, we insist that everyone on our team delivers trustworthy services to anyone who comes through our doors. To schedule your tune-up, call us or set up an appointment online.