Skip to Content

Find Firestone Tires in Springfield, MO for Any Vehicle
Get your next set of Firestone tires from GL Moore Tire Pros in Springfield, MO. Firestone tires give you everything you need when you want to pick out a tire that's just right for your vehicle. With countless selections that include all-season tires, off-road tires, truck tires, winter tires, and passenger car tires, there's a perfect set of Firestones for every vehicle. Whether you want an affordable tire or a high-end performance tire, we have a set of Firestones that are certain to satisfy you. Best of all, Firestone makes their tires in America. So, you can drive with a clean conscience. Talk to one of our technicians today about getting a new set of Firestone tires.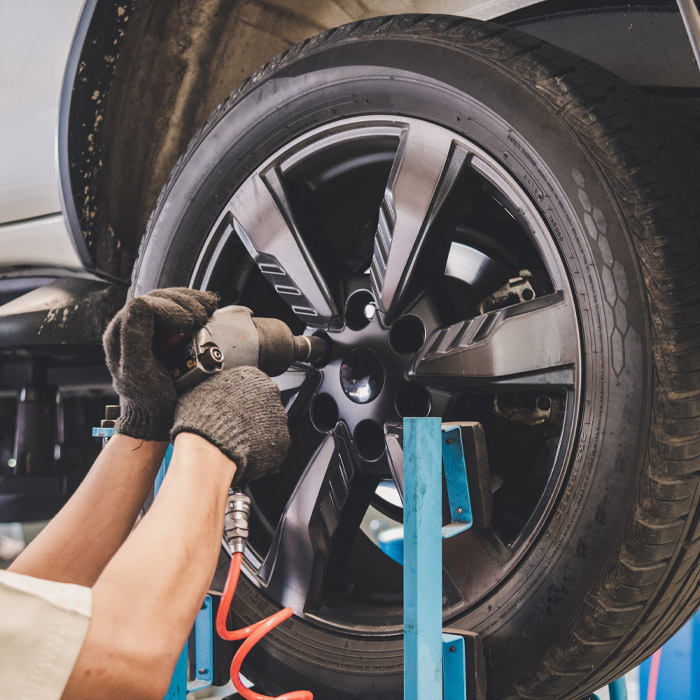 Firestone: A Name Known Throughout Automotive History
The Firestone Tire and Rubber Company started in 1900 with 12 employees and the leadership of the automotive mastermind Harvey Firestone. Manufacturing tires right out of Akron, Ohio, Firestone became the original supplier of tires to the Ford Motor Companies' groundbreaking Model T in 1906. Firestone is now a name that is known all throughout the automotive industry for producing a consistent product and constantly pushing the envelope. Bridgestone purchased Firestone in 1988, and under their umbrella, Firestone has continued to innovate and excel.
The Leading Replacement Tire Company
Replacing tires can be an overwhelming decision, but it's a lot easier when you consider Firestone tires. Firestone has succeeded in the tire replacement market because they give every driver something that suits them perfectly. Whether you need a truck tire designed for mud and gravel or a passenger tire that keeps your vehicle smoothly on the highway, there's a set of Firestones for you. On top of that, Firestone has a wide range of differently priced tires. So, you can find a tire that makes you happy no matter your budget. With a new set of Firestone tires, everyone is safe and satisfied.
Get Your New Firestone Tires Today!
Don't let tire shopping stress you out or break the bank. The decision is easy with Firestone tires from GL Moore Tire Pros. Our team will help you find the tires that meet your needs perfectly, whether your priorities are budget, performance, or safety. We can't wait to show you how good it feels to drive away knowing you have the right tires. To get started, visit our shop, call us directly, or schedule an appointment online.